The on-line store closes every Thursday. Orders are then put in to the farm and other vendors. Once the orders go in each Thursday…the farming begins. The orders will arrive in Los Angeles, from multiple sources on the flowing Friday night. Yup…8 days later. Then distribution takes place on Saturday and Sunday. We have pick up points in Westchester, CA (near LAX), Tujunga, CA, Huntington Beach, CA, San Juan Capistrano, CA, San Diego, CA and to make it all too easy…we will delivery right to your front door for a small fee! No excuses!!
*** VERY IMPORTANT NOTE ***
We do not work with the general public in any way! Everyone that orders food from RA is a member of our Private Club. Prices on the website are simply estimates of what farming, storage, supplies, shipping, delivery, feeding and general operations cost. They can go up and down based on the season or if something like shipping costs change. We do not sell anything. We simply recapture the costs of the club through the ordering process. This is important! We are NOT engaging in commerce.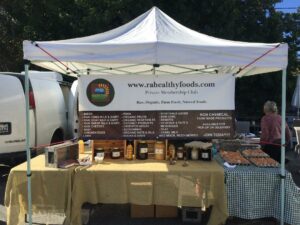 Membership: To Order Products
We process members orders through an online service called "Farm Match."  To apply for a membership to get started ordering food from us 1) click the "Membership: To Order Food" button below which will take you to the Farm Match website 2) fill out the form and wait for us to respond.